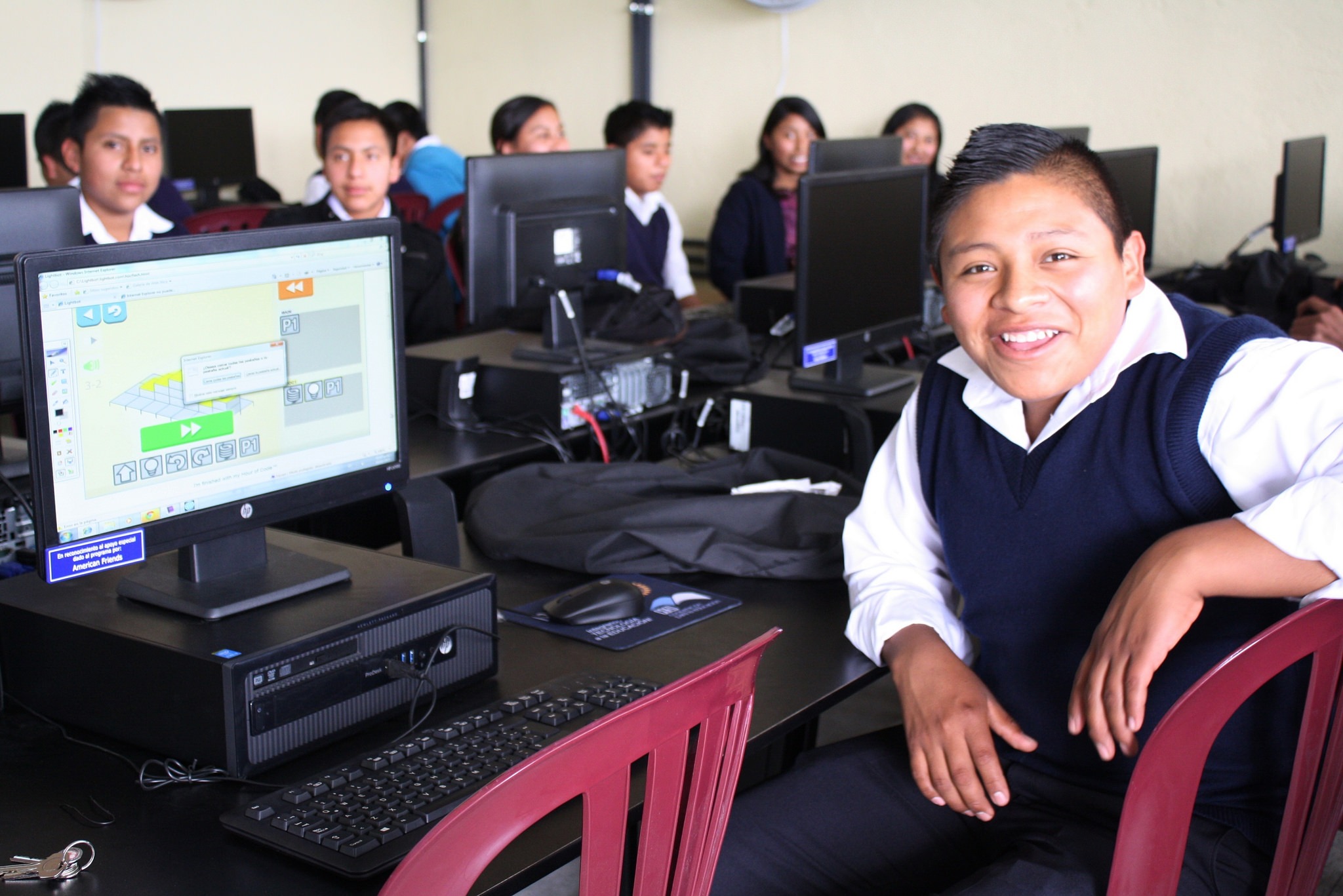 60% of entry-level jobs in Guatemala require computer proficiency, but many rural communities lack access to modern technology. Your sponsorship allows students to access better jobs and further their education.
Your one-time gift will make CoEd computer workstations sustainable by covering costs such as software installation and updates, occasional component replacement (mice, hard drives, etc.), and technical support & program maintenance.
As a Technology in Action Sponsor…
A plaque recognizing your generosity will be installed on your workstation.
You will receive thank-you letters and photos from the students who benefit from your support.
$100 / month for 12 months